From the online Digitalmuseum here are a few Swedish 9mm boxes that may be of interest, feel free to add information or make corrections.
9 x 19mm Swedish tracer (Spårljuspatroner = tracer Cartridge) subcaliber m/67, 20 round box. These were used for training via subcaliber adaptors in the Swedish Carl Gustav m/48 (Granatgevar m/48), 84mm hand held AT weapon or in the Pansarkott (Pskott) m/86 (U.S. version = AT4) hand held AT weapon. Cartridges are identified by a white bullet tip, white neck seal and half of the cartridge base is painted black.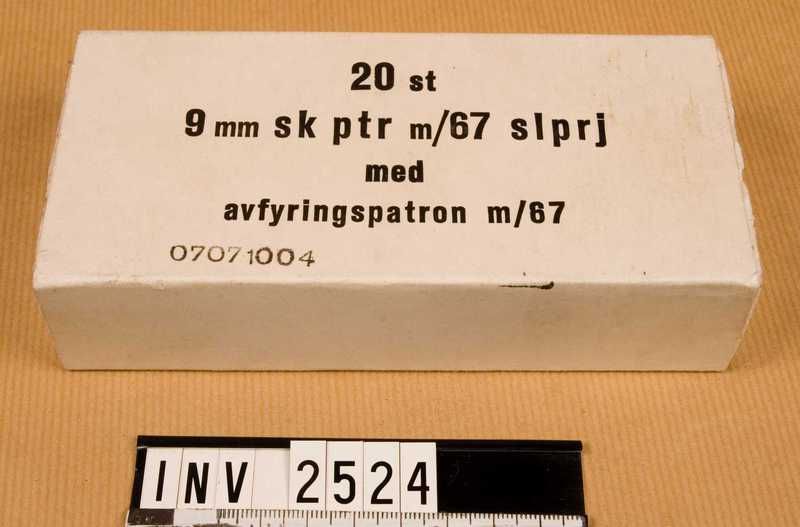 9 X 19 Swedish box, lead free, 130 gr FMC bullet.
9 x 20mm Swedish, box and 3 drill/dummy rounds (blackened on the left) and the 3 rounds on the right are ?