I have a packed "Scheizerische
Eidgenossenschaft
                                     20



                             ZIEL-PATRONEN

                                  M  +  K

                                Cartouches
                               Syst
Hi Jan
I have the same packed but then 15:3.1918
ZIEL-Patronen = target cartridge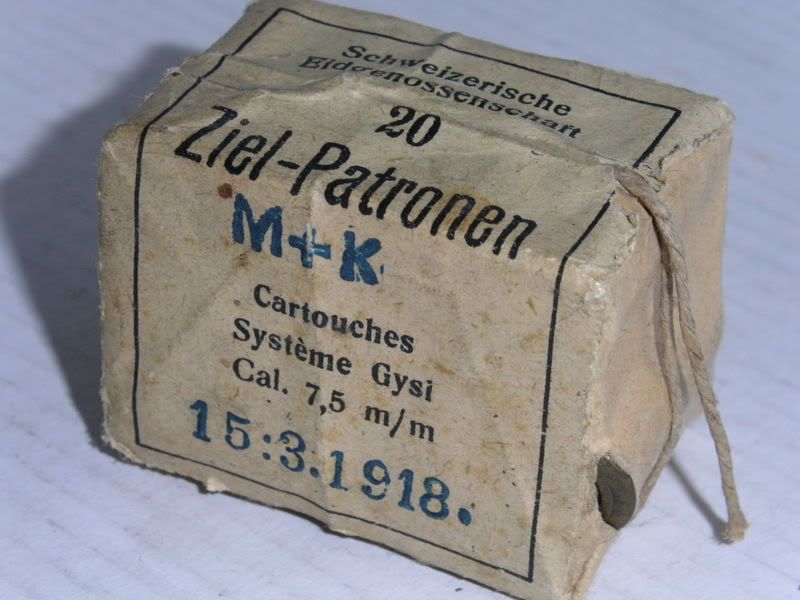 The 7,5 mm GYSI rounds are shorter than the usual ball loads, as they have a spherical lead bullet. This goes also for the modified weight.
A nice packet.
Philippe
Jan and Philippe
This cartridge is for jus for Gallery practice or target practice only for Gewehr 89

pict show's the cartridge where to put the 7,5 Ziel-Patrone in.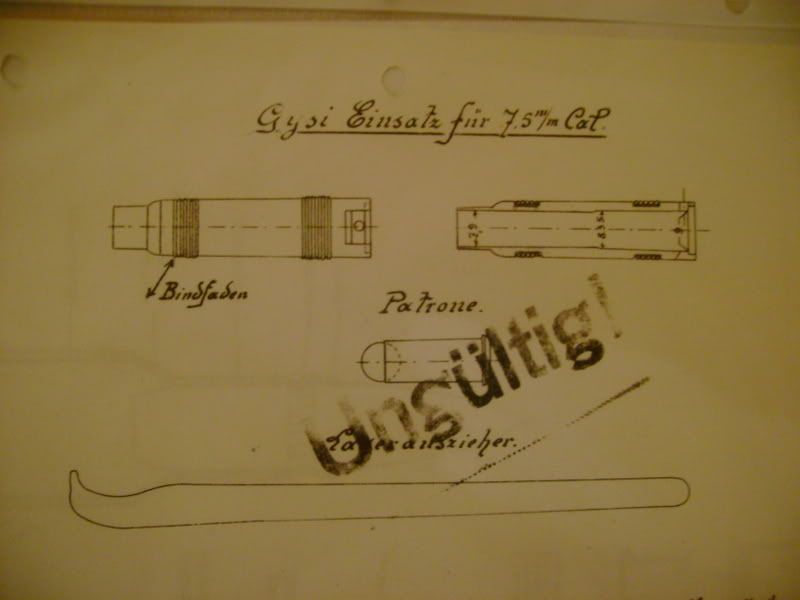 What I meant is that the reducer insert used the GYSI round, which is a 7,5 mm Swiss Revolver cartridge with a spherical lead bullet instead of the GM jacketed Ball round.
Ph.
Thanks Philippe and Harry, this is very interresting info for me.
Whishes, Jan