I have seen a few different types of 105MM & 120MM tank drill rounds here and their and recently came across this 105MM M735 APFSDS drill round as used in Ft. Knox.
I have seen this same style drill round in both 105MM & 120MM in both APFSDS & HEAT versions all labeled FT. KNOX. I know Ft. Knox trains tankers on the US M1 and M1A1 tanks. These 105MM drill rounds utilize a hard resin projectile and the 120's have a resin projectile, a resin CCC (Combustible, Consumable, Case), attached to a steel aft cap. This particular 105MM drill round is seems to be filled with cement and is crazy heavy. Guessing heavier then a tactical round? If you look carefully, you will note that the steel case is slightly longer then the correct M148A1B1 as used on the M735. It is closer to a M115B1 in length. The resin sub-projectile is also allot fatter then the tactical example.
This photo shows the tactical M735 on the left and the drill M735 on the right.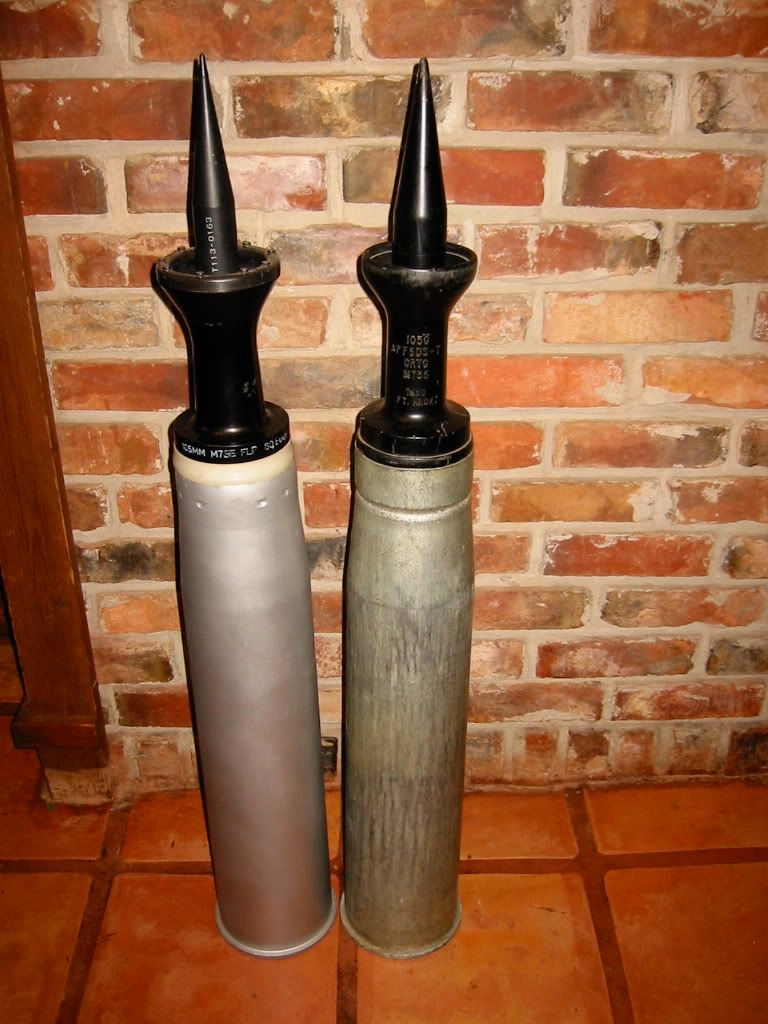 Close-up of both projectiles side by side, note the fatter resin sub-projectile.

Close-up of engraved stenciling on the drill round.

Top view looking down.

I will post pictures of other similar Ft. Know training rounds.
Jason