Below are sections samples of three 9mmPb bullets. Scoring is as follows:
Beginner: Correctly identifies only bullet on the left.
Advanced: Correctly identifies both the left and the center bullets (extra credit for identifying the specific variation of the center bullet)
Expert: Correctly identifies all three bullets
Any other results are a strong indication that you have been drinking!!!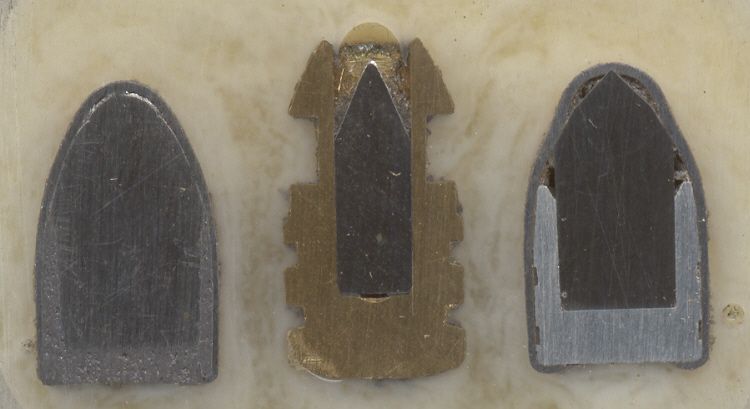 Lets see who the first Expert is!!!
Cheers,
Lew