The one inch NORDENFELT is not a RARE cartridge in the USA. The one inch Gatling is more rare.
These two are RARE.
The NORDENFELT AP with headstamp from UMC is the only one known.
The GATLING with WINCHESTER headstamp is one of 3 known.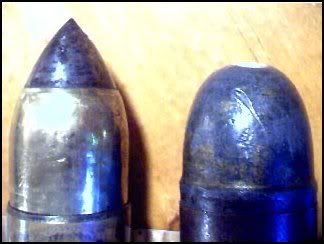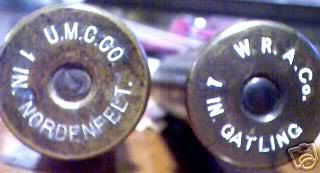 The skirts on the NORDENFELT APs can vary as much as 3/8"
Bill talked me out of the AP ($$$) but I still have the GATLING.