I had a closer look at some pointed bullets of which I thought would be the "Thomas" type.
I noted that the 172 grain type had a closed base whereas
you can see the lead core of the 150 grain types.
Allthough the 172 grain bullet has a closed base, it is not an even surface.
Left 150 grain bullet, right 172 grain bullet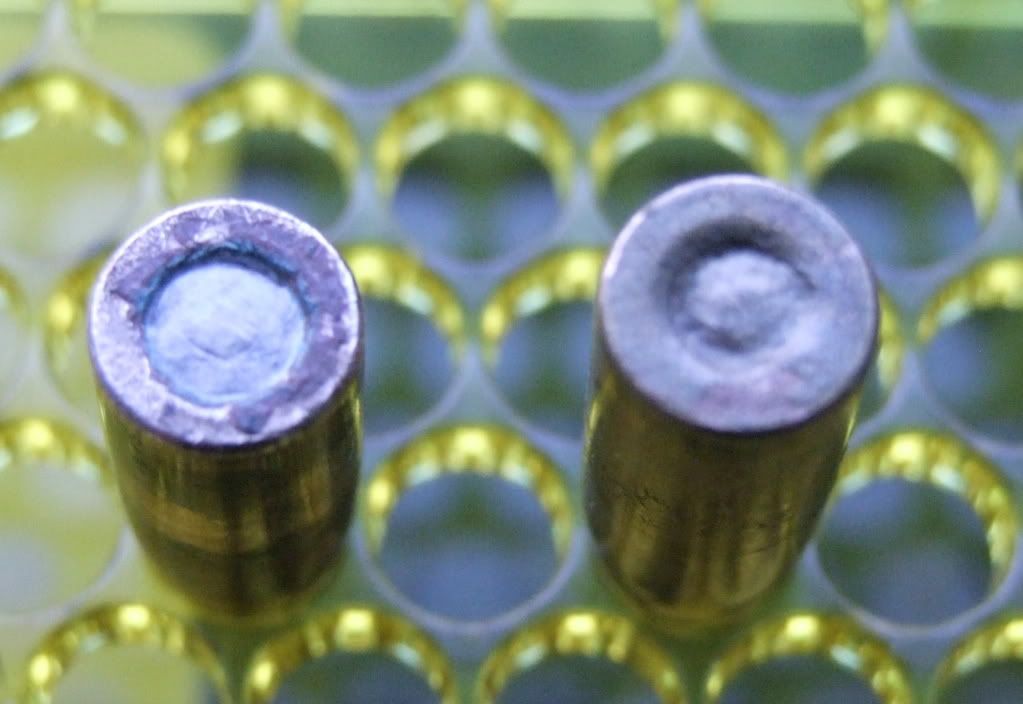 Can anybody confirm that the 172 grain bullets have a closed base or is
this another type of bullet.
Thanks
René