I rarely see Cor-Bon cartridges but recently stumbled into a trove of cases which led to me to seriously look at what I did have. My older acquisitions' headstamps fell into the following three types:
Immediately the 9's, m's, R's, and varying font sizes strongly suggested to me they were made by Remington. I popped out the primers and they, too, were Remington. The cases also weighed an average of only one- or two-tenths grains more than Remington cases (57.8gr).
The latest acquisitions, however, are radically different. I didn't recover any Cor-Bon boxes with them but its at least possible the ammunition came in two 20-rnd DRT boxes.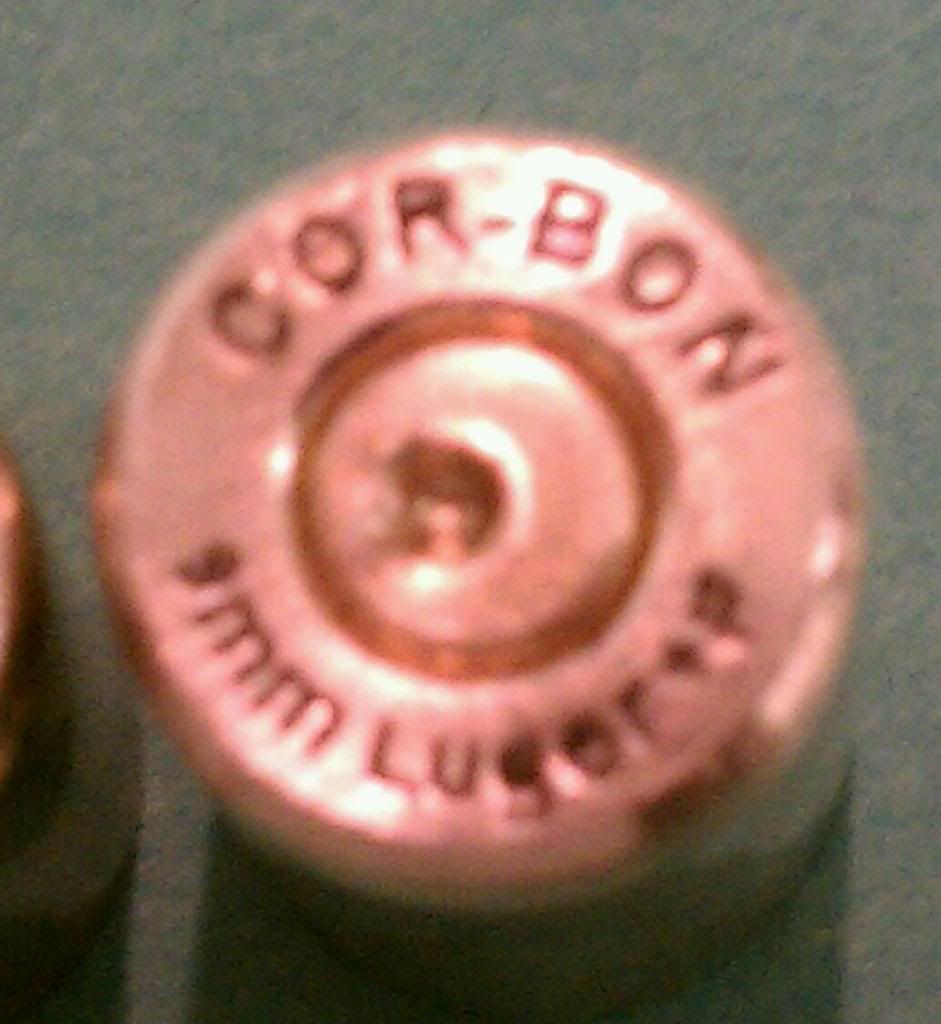 This fourth type of Cor-Bon case doesn't have any characteristics I see to identify manufacturer, came with a primer I've not seen before; and averaged 55.94gr, well below Remington's average. I don't know who made them.