I've spent the evening with Chris' book and a pile of ammunition. So far, these three seem the most interesting. Comments are most welcome.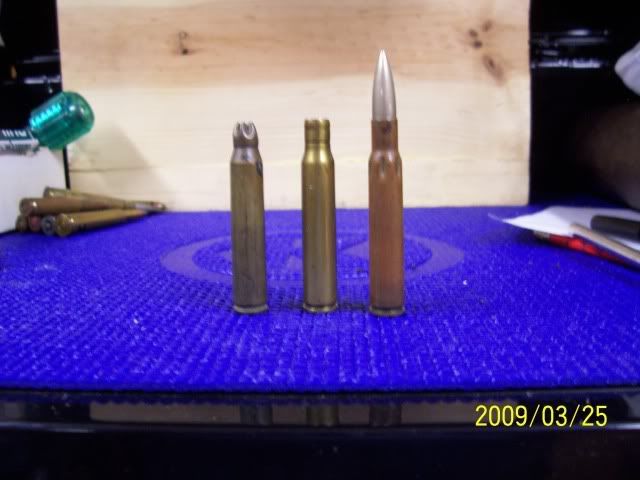 The one on the left appears to be a Grenade Blank M1 but the head stamp is F A 4. The primer is crimped and has red varnish. I wonder if the 2nd number did not show up (I looked with a strong glass and there is no trace) but if it were made in the 1940's shouldn't it read FA RG?
The middle one seems to be a M1909 Blank but the headstamp is F A 10 04 and a note on the case says it is from an 03 case. Note the 2 rings on the neck and it has a waxed cup wad. The primer is sealed but not crimped.
The 3rd is simply a Guard Cartridge but an early 'late model'. Its headstamp is F A 6 10 (My first one)
I tried scanning and photographing the heads but nothing worked very well. There are plenty more so I'll be busy for a while!