Here are three unknown items. I think all are fairly recent manufacture. From the Left:
—Aluminum subcaliber-This sure doesn't appear to be in 9mmP unless it is for a special barrel
—Turned brass with rubber primer insert
—Turned brass with red painted grooves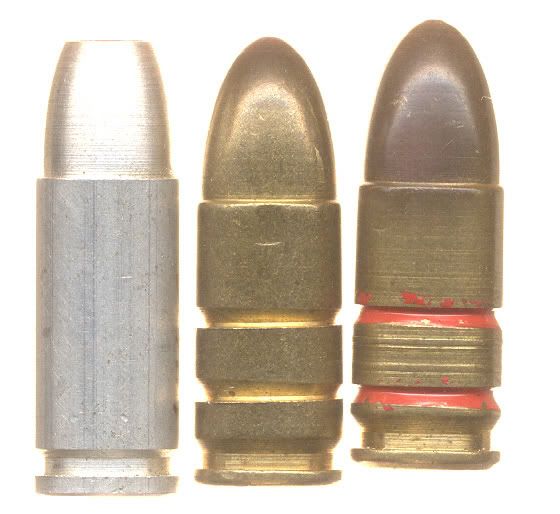 Does anyone have any idea who made these???
Cheers, Lew