I noticed today for the first time that Top Brass was supposedly considering getting into the pistol-caliber self defense market with some loaded ammo to be named Recon Ops. This announcement was from back in January 2014 (1 year ago), and can be found in only one place on the internet, at tactical-life.com. Nowhere on Top Brass' website is it mentioned. Based on the name and the way the industry has been trending, I would have to guess that this was going to be either a frangible load of some sort, or else a solid copper hollow point like the Barnes TAC-XP.
http://www.tactical-life.com/gear/top-brass-recon-ops-pistol-ammo/
Graphics had already been produced, and I think this image posted at the link above was from an actual printed box, but not sure: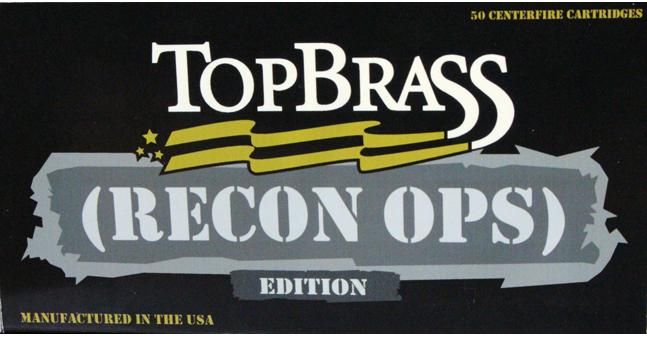 I put a call into Top Brass to see if this was going forward, and if so, will it be showcased at SHOT show this month. I am wondering if they cancelled it altogether or if perhaps a name change was in the works since there are already a couple of "Ops" ammo names in the market with the PNW "Tac-Ops", and the new HPR "Black Ops".