Hi!
There are a pictures of traumatic 9x19 Para round. Beneath the plastic cap, which resembles a bullet, there is a bag containing small probably lead pellets. In Bulgaria we call it "стоп-патрон" (literally "stopping round").
Have any of you ever seen a round like that?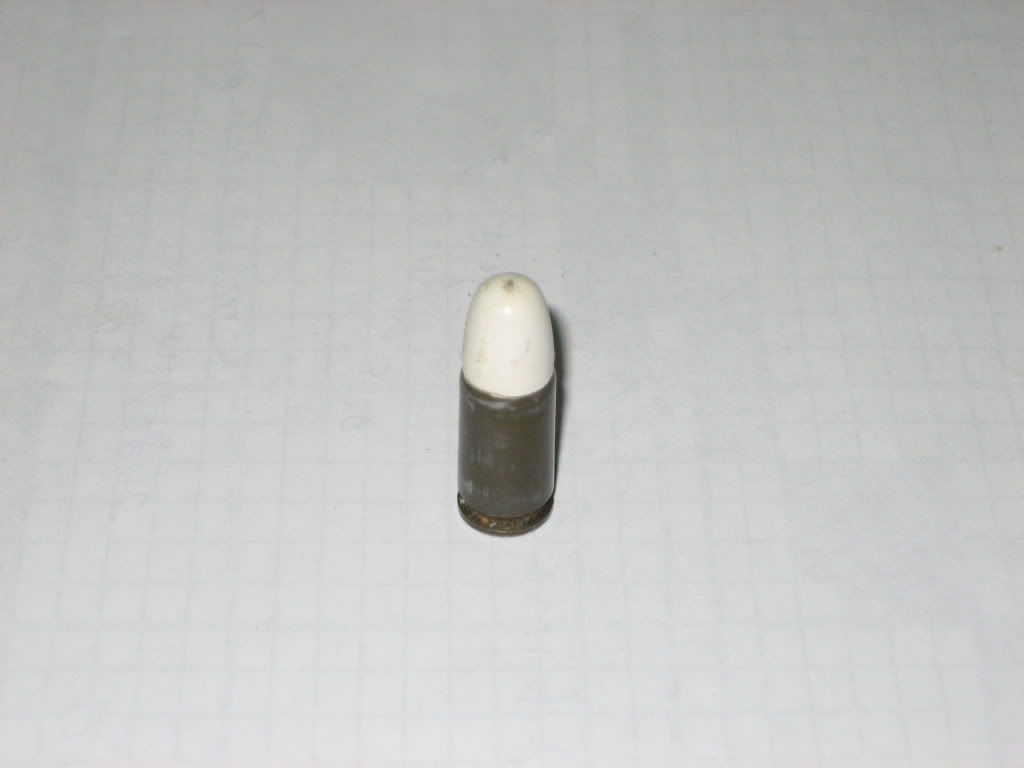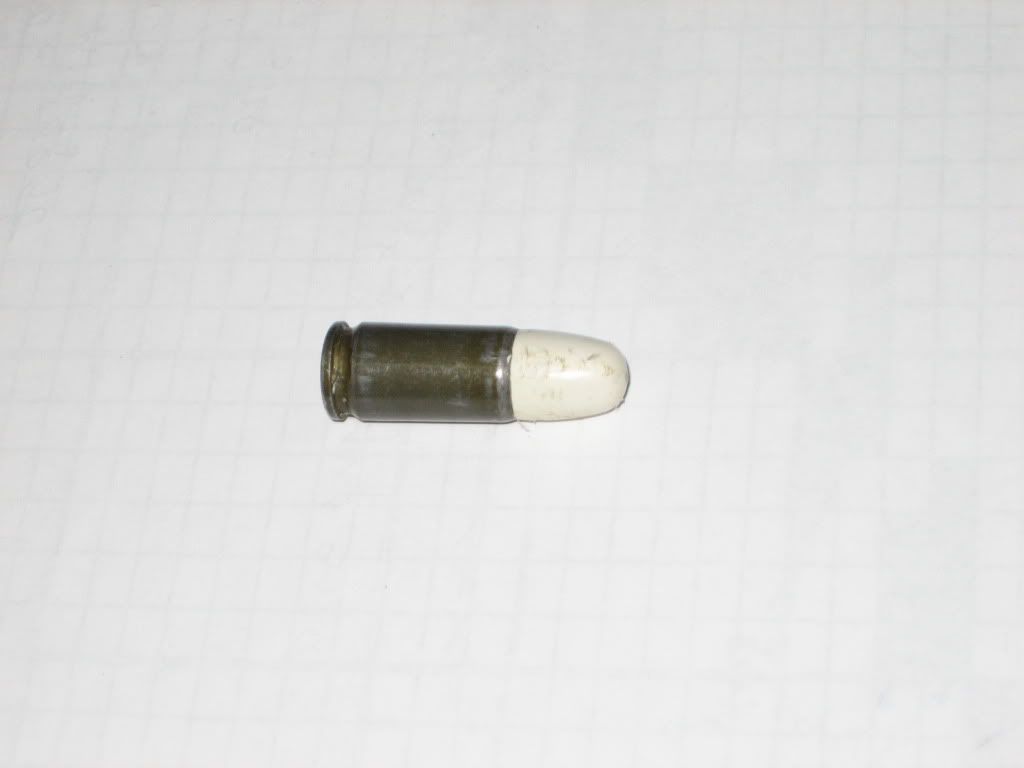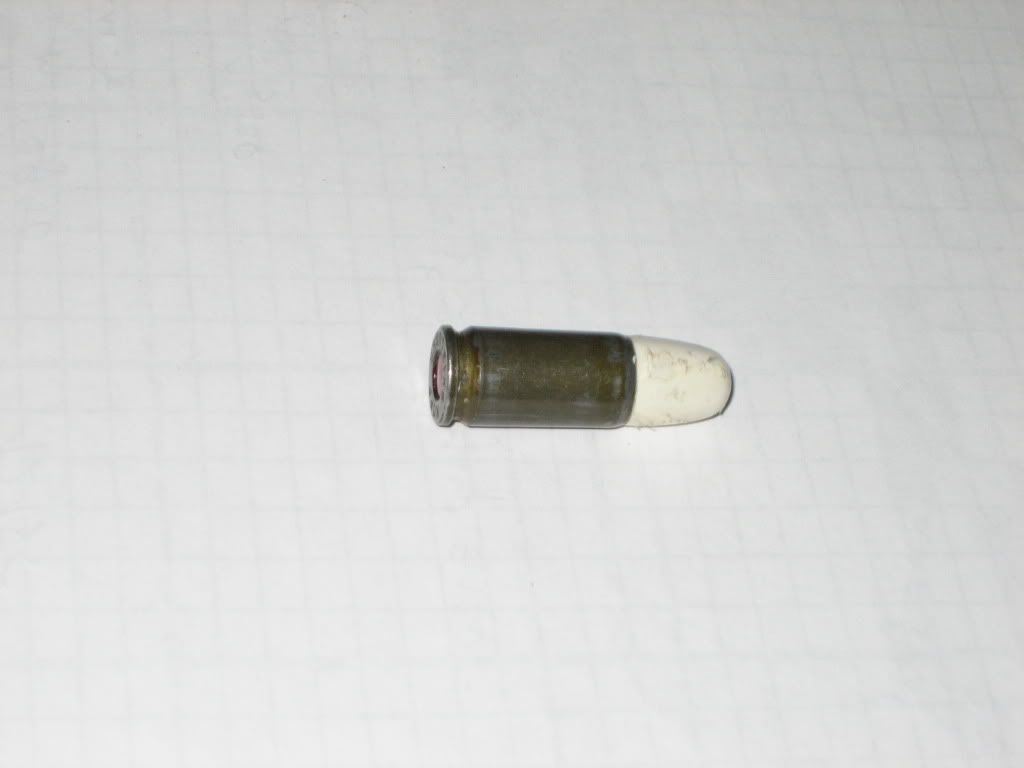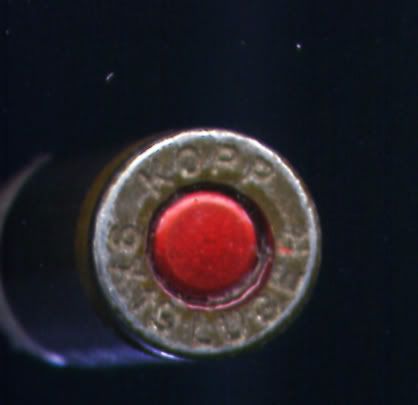 As the base could not be seen clearly (problems with the scanner), the marking is 9x19 LUGER KOPP.
Ivo