I bought this Trench Art (Antique store in Modesto Calif) but haven't a clue as to what the cartridge was. It is likely a small cannon or artillery shell but what country does it belong to ? What did the gun in worked in look like ?
When I was very young (Ice age), men from WWII told me at times of total boredom, some men would pass the time making souvenirs to sell or send home to loved ones by decorating a sent piece of brass.
I even have a small pocket knife found by scientists up in Alaska where the Japanese landed. I can't find the silly thing but it had Japanese script (consigh) on it. Some Japanese soldier took some brass, pounded it flat and bent it to be the outer housing for the pocket knife. The blade was steel and flipped in-out just like any pocket knife. Guess this practice was so in all militaries. So, does any person know what the below was and what weapon fired it?
[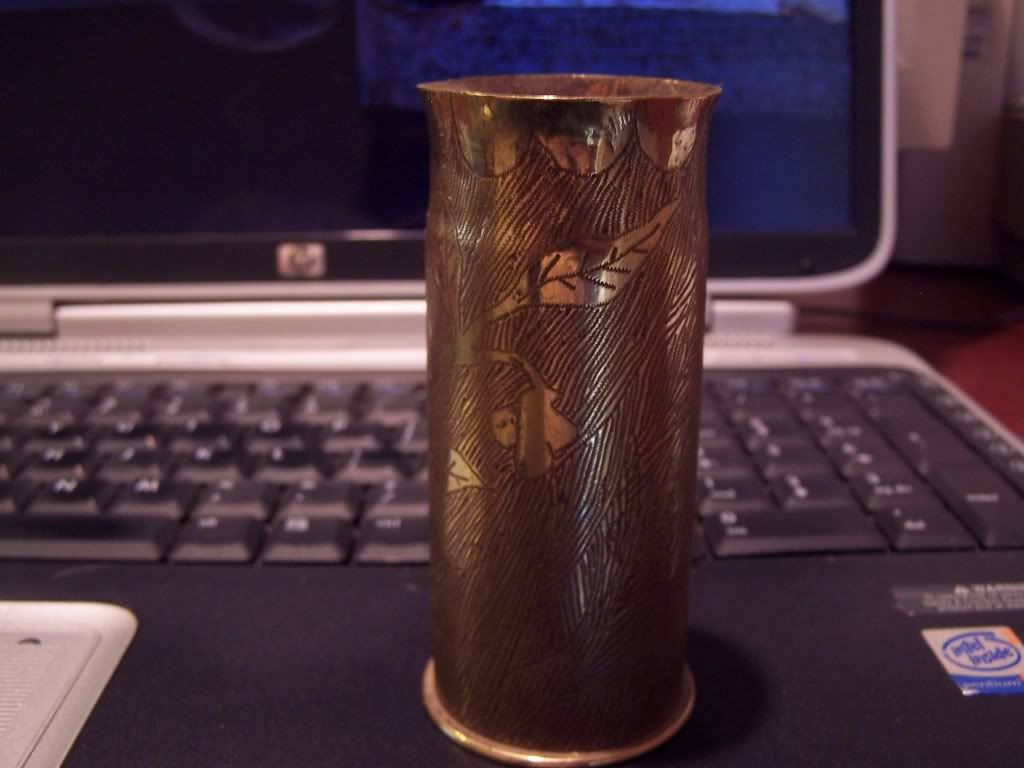 ]
[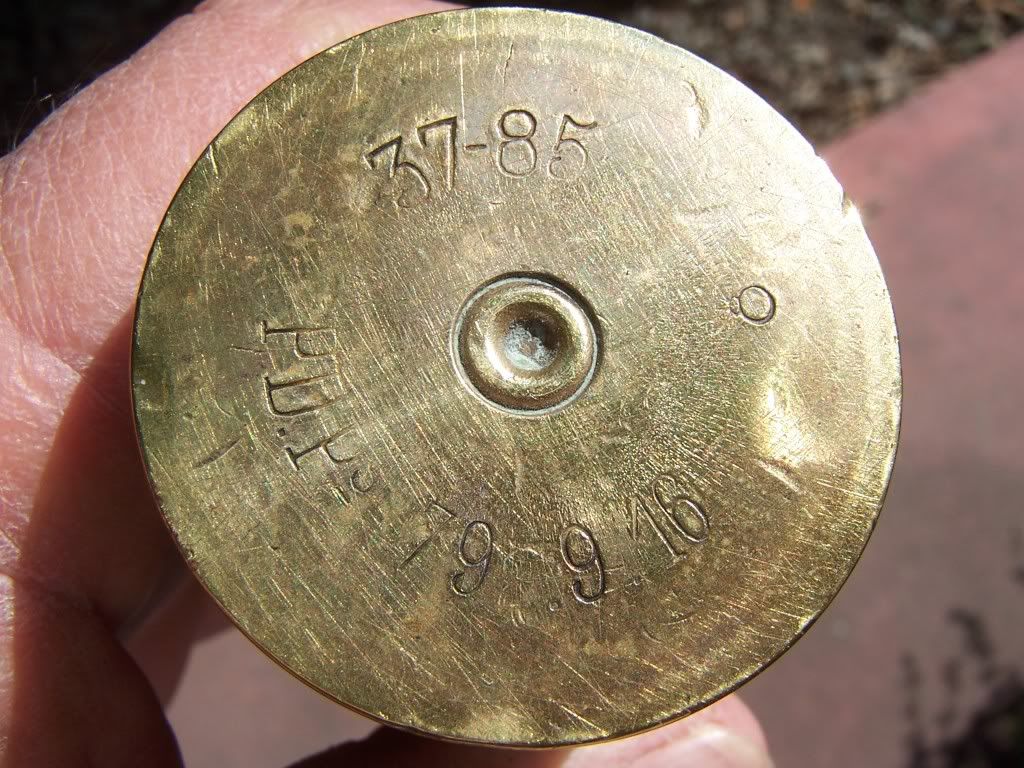 ]
[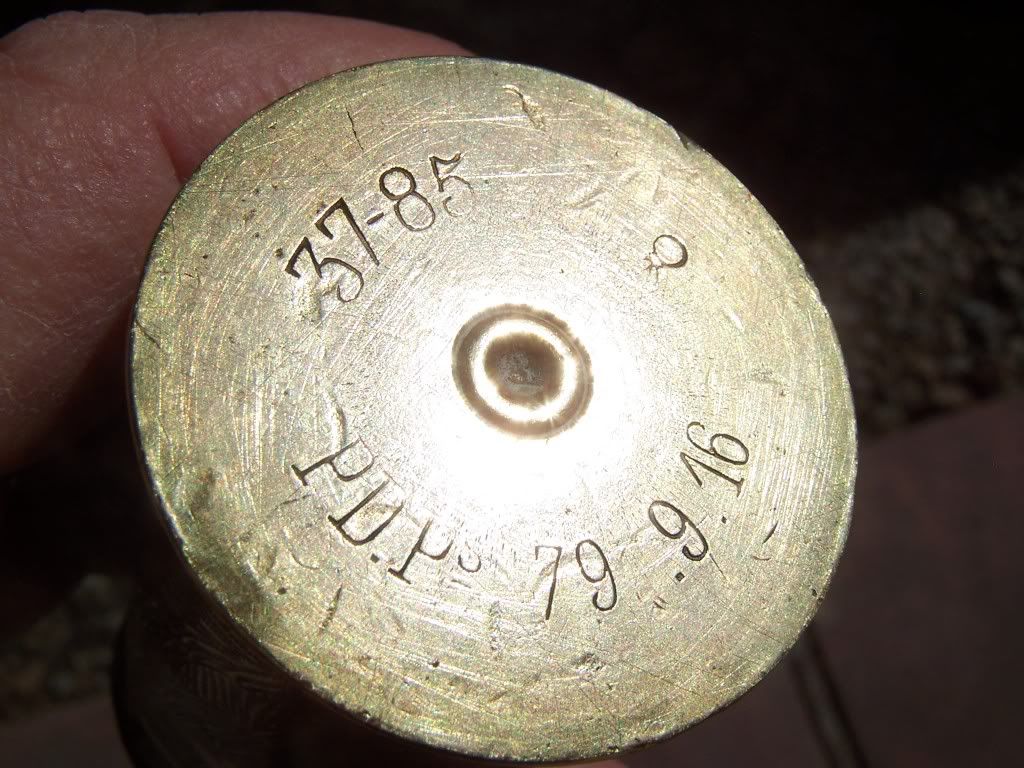 ]
[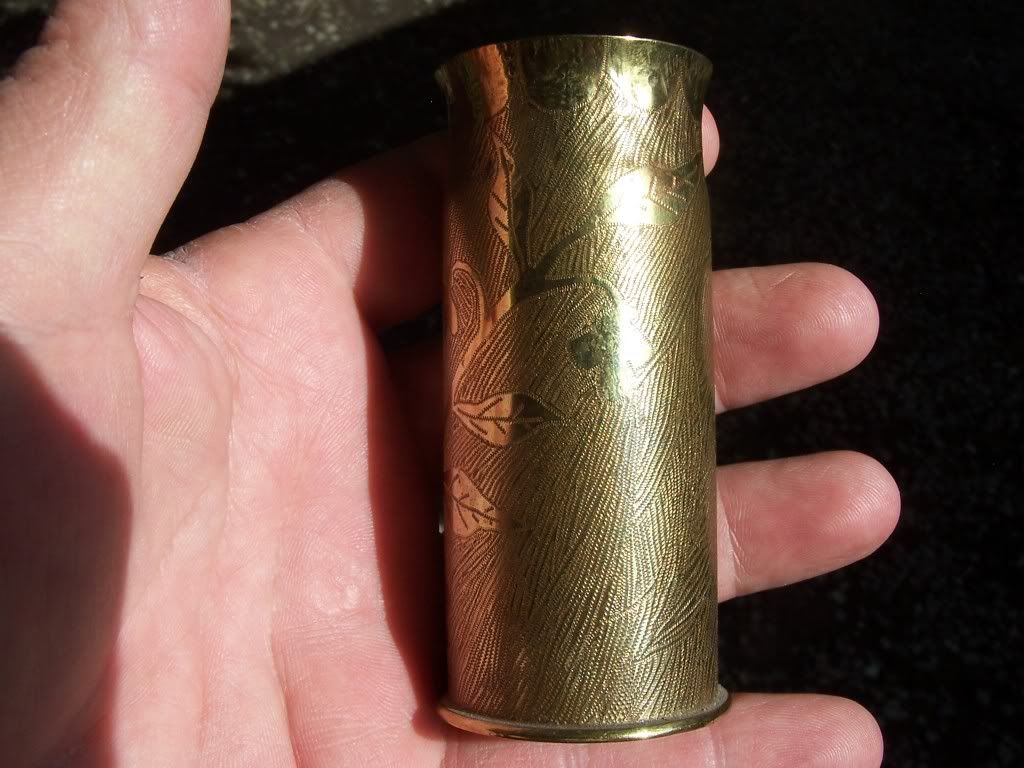 ]