I found another box of UMC 30 Mauser cartridges on clips and it is marked slightly differently than the other that I have. I don't know if these boxes can be dated "older-younger" etc. but here are the photos. The clips and headstamp on the cartridges are identical.
The tops are not different -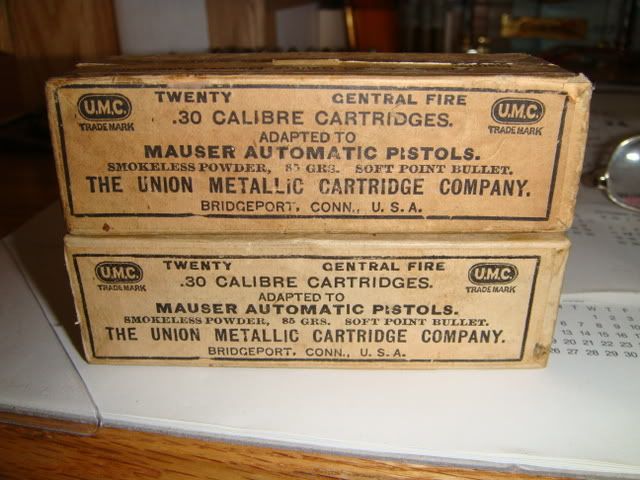 But the sides are -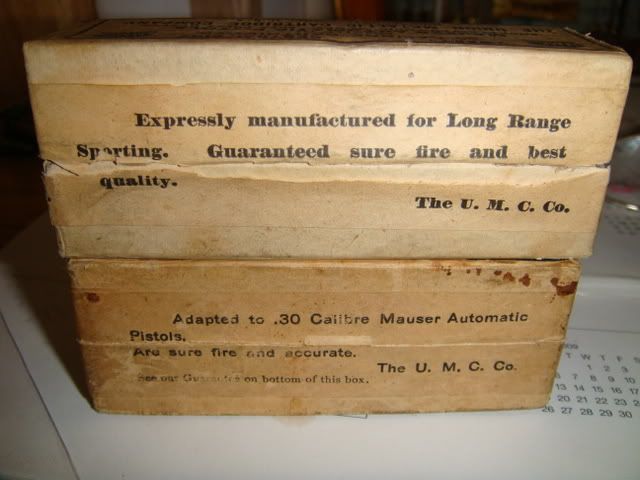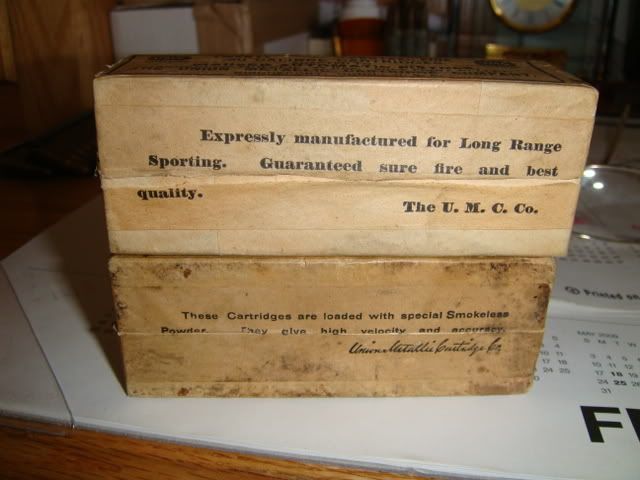 As well as the size of the print on the ends -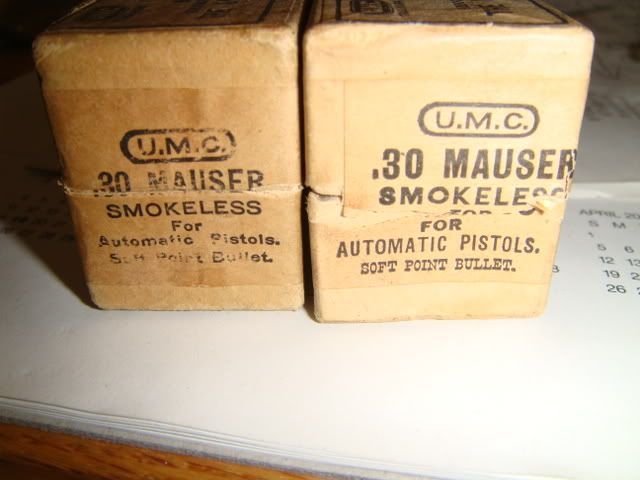 and bottom -

Thanks!
John