I would appreciate positive identifications of the makers of several of the pictured cartridges. All of these have 7.62 at the 6 o'clock position in the headstamp and most, if not all, were made in the UK.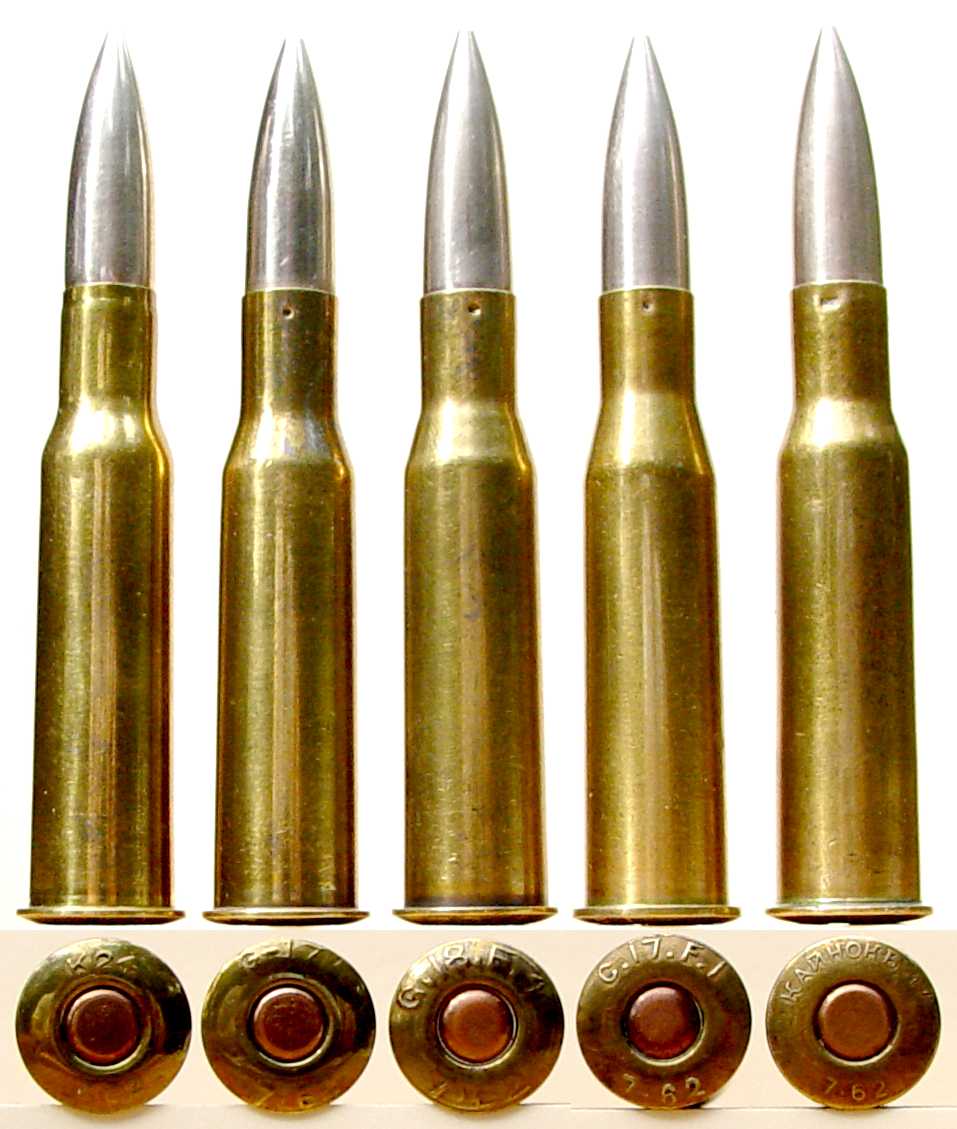 #1 is headstamped K24, and is attributed to Kynoch, Witton, Birmingham, UK
#2 is headstamped G-17 and is attributed to Greenwood & Batley, Leeds, UK.
#3 is headstamped G.18.F.4 Is this one also a product of Greenwood & Batley?
#4 is headstamped C.17.F.1 Who made this, and is it also a product of the UK?
#5 is headstamped Kynoch-17 in Russian.
Note the matching punch crimps on 2, 3 and 4. Also, the primers of 1, 2 and 4 are flat, whereas those of 3 and 4 are rounded. Are there other headstamps that fit into this 'family'?