I have been asked to try to identify the cartridge shown here, but am having a difficult time with it.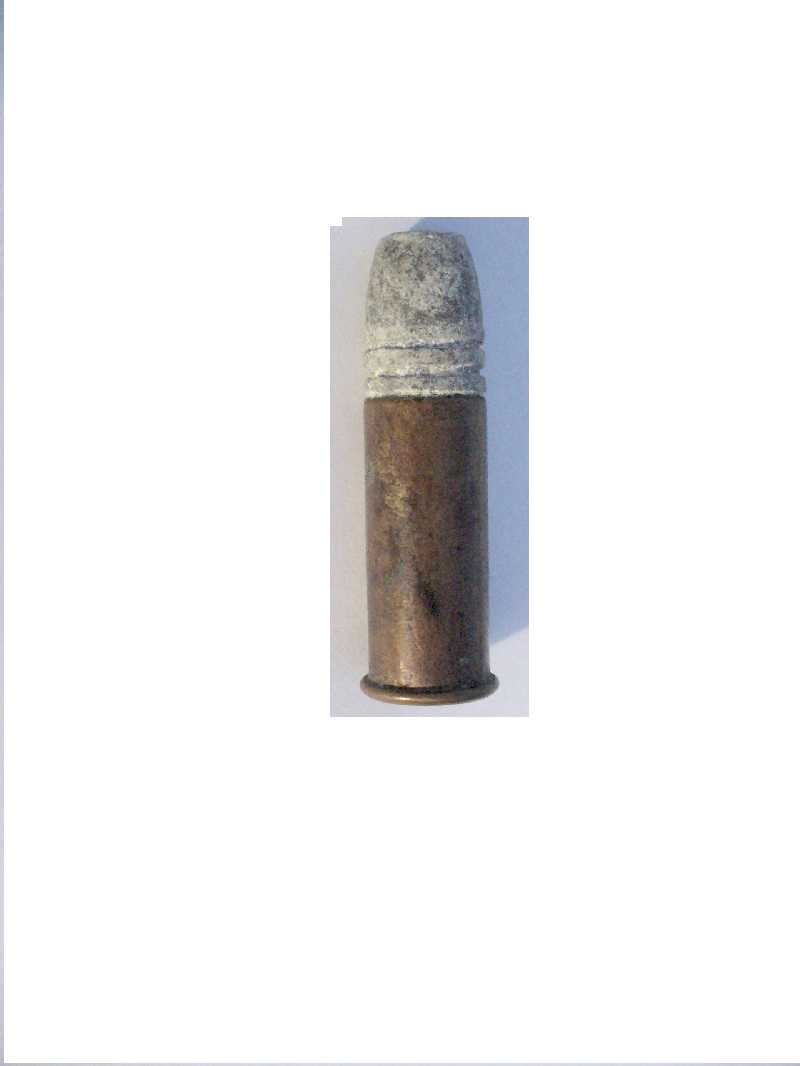 The owner has indicated that it has a copper case with flat nose lead bullet with 2 exposed grooves. It has a roll crimp tightly seating the bullet in a groove. Bullet extends .60 out of case.
Case Length… 1.10"
Overall Length … 1.720
Case Diameter at mouth… .451
Bullet Diameter at mouth … .45
Rim Diameter… .510
Any help would be appreciated.