I have two 7,92 boxes that I can not ID for sure as they were empty at the time I got them. Any help would be appreciated.
The first is a Czech box, but the cartridge model number (Vz ##) is not visible anymore. What loading would go with this?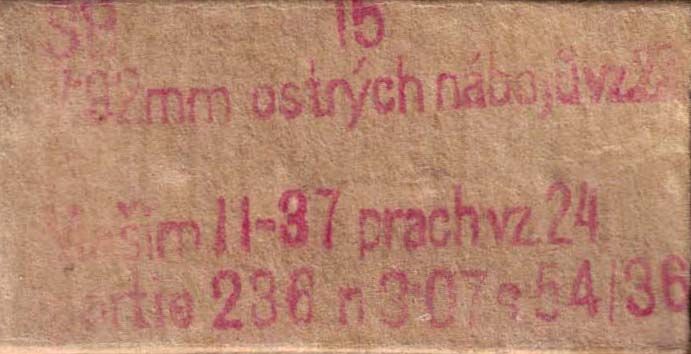 This next one appears to be german. The ink stamp clearly indicates SmK L'Spur, however there is no date or maker. Just lot number information. Inside the box is a mongram "RH 1940", so it is obviously 1940 or later.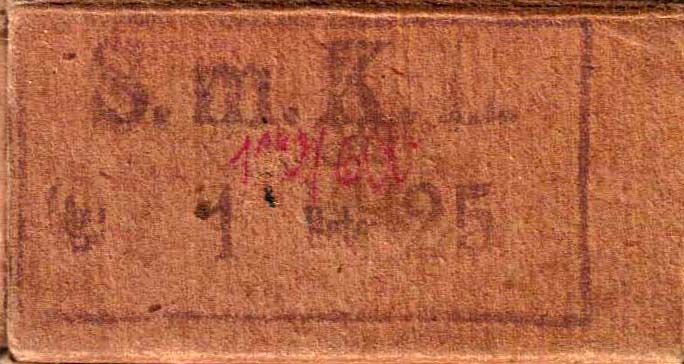 Thanks,
Dave