This headstamp is known from a small number of examples, some of which have turned up mixed with FN ammunition. My round was one of these and is loaded with a German style black mE bullet like other cases captured in Belgium and loaded for the Germans, probably at FN. I suspect that this headstamp was produced by FN for an unknown foreign contract some time before WW II. The residual cases from the contract were subsequently loaded for use by the Germans.
I have looked at the symbol off and on for years. It looks like it could be a set of letters overlayed, but I can't figure out what they might be.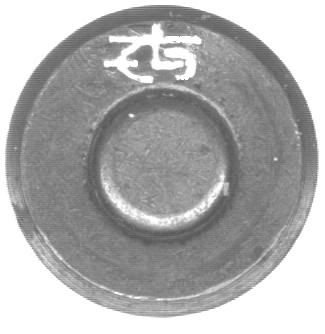 Does this headstamp make any sense to anyone?
Has anyone seen a similar symbol?
Any help appreciated.
Cheers,
Lew