The round cartridge pictured below came out of an old collection. The total weight of the load is 101gr. The turned aluminum bullet is obviously a reload into the case since the case mouth has the remains of a green case mouth seal, but there is no evidence of such a seal on the bullet. My initial reaction when I obtained this round is that it was probably someone (perhaps a small company) in the US playing with ultra-light bullets using surplus cases since this Swedish ammunition was once readily available in the US.
I had not given the round much thought until recently when I got a call from a collector who said he had a couple of rounds that came out of the magazine of a Swedish Lahti pistol. The person he bought the gun from had bought it at Vic's-for-Guns in Galveston in the 1960s and it was unfired by him since then. He had taken it out of a case of Lahti pistols that had been shipped into the US from a Sweden and had just been opened. The collector bought the gun in the early 1970s and when he got home he discovered seven aluminum bullet rounds in the spare magazine. He described them they and sounded like the round in my collection. Over the years since he bought the gun he had given away most of the cartridges. Now I wonder if these cartridges are actually Swedish
Has anyone seen these cartridges before or have one in their collection. Any idea of their history?
Frankly, I still believe that it was probably made in the US from Swedish cases, but both of the Swedish squeeze bore 9mm rounds have the residue of a case mouth seal on the case and not on the bullet as can be seen on my website at http://gigconceptsinc.com/Swedish-Squeeze-bore.html so this is not conclusive proof.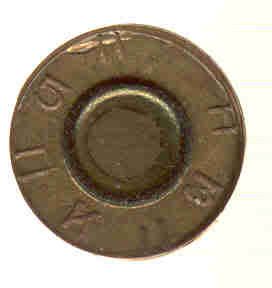 Cheers,
Lew