Looking through my box of unidentified junk I ran across this: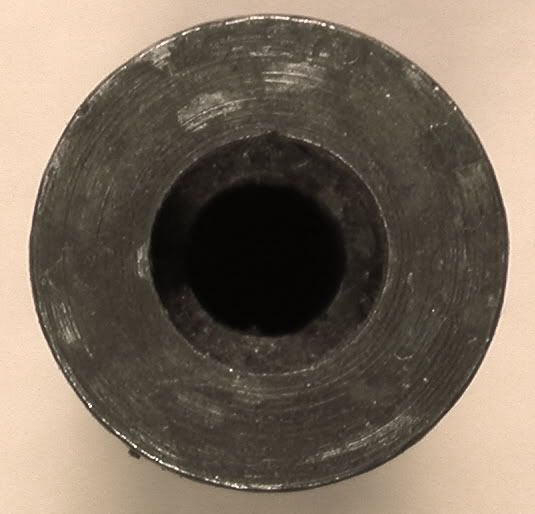 Tip of "bullet"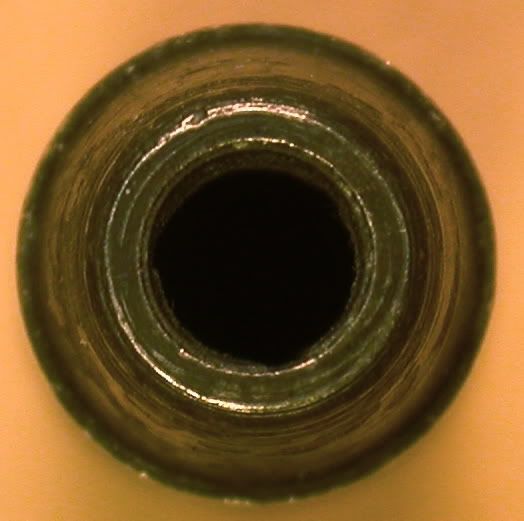 The "cartridge" is solid blackened steel with a 0.209" wide primer pocket (0.124" deep). There is a 0.147" diameter hole through the entire length of the "cartridge" and its "bullet". Dimensions are as follows:
Total Length" 1.256"
"Case" length: 1.012"
Rim 0.427"
Base 0.375"
Neck 0.375"
"Bullet" 0.341"
Any ideas what it is?
Thanks
Paul
Edited to correct primer pocket dimensions.