Hello all,
I picked up the below .45-70 case at a local gun show. It is tinned. The casing is headstamped F 3-91 or 3-81, meaning Frankford Arsenal, made in March of 1881 or 1891. See below. Though it has a primer pocked sized for a standard large rifle primer, it has a groove all the way around near the head. This groove is deeper and all the way around, though it brings to mind the crimp on Benet primed .45-70 cases. The groove is 0.258" from the head of the case, and is approximately 0.05" wide and 0.02" deep. There is also a hole in one side of the groove (shown in one of the pictures). The primer flash-hole measures approximately 0.085" diameter. Any information on this case would be appreciated. Thanks.
The head of the case.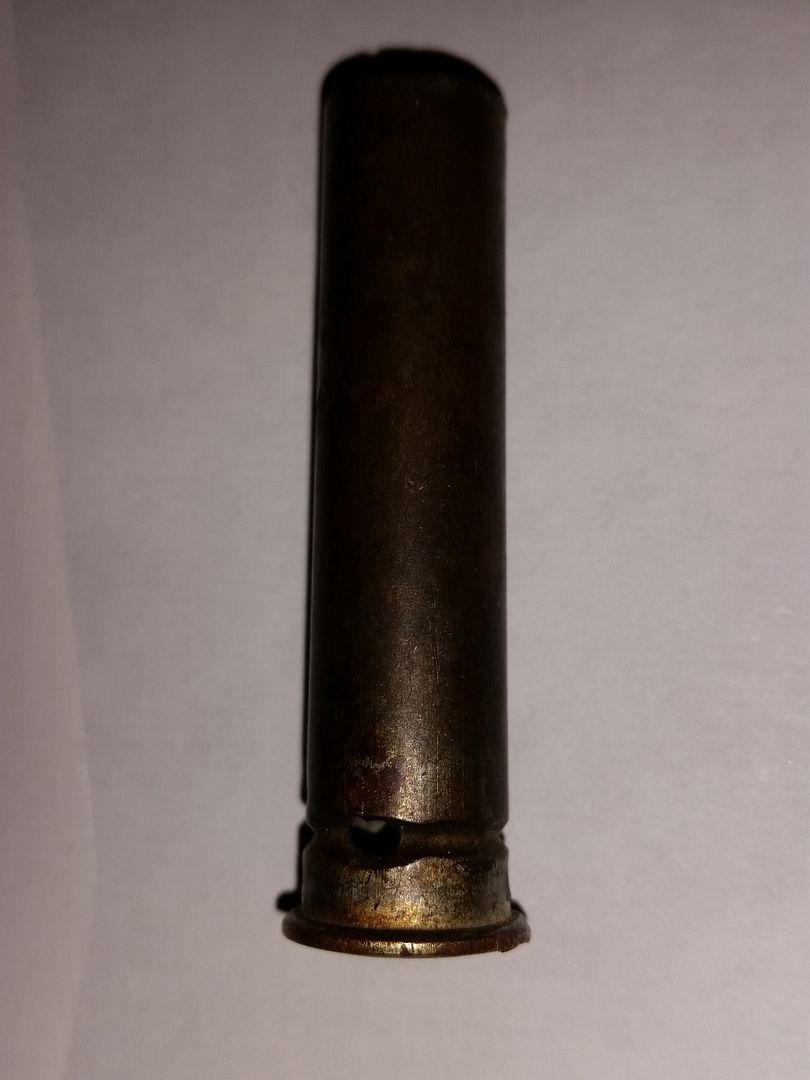 The case from the side, showing the groove and the hole in one side.