It was only a matter of time:
Vampire Destroyer Ammunition:
http://vampiredestroyer.com/home.php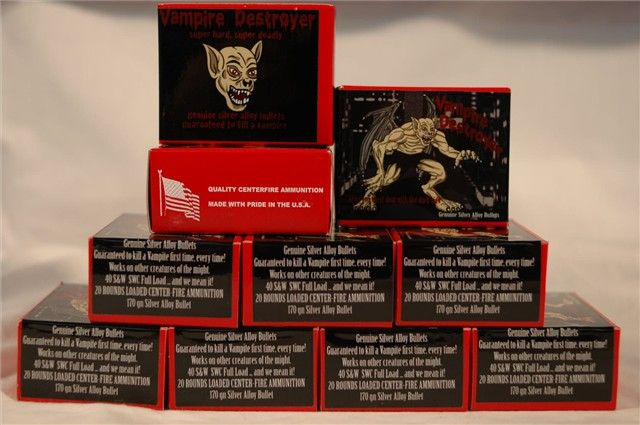 The manufacturer's website has no online checkout method, and you have to just email him apparently. No photos of the actual cartridges appear online anywhere yet, but there is one seller on Gunbroker selling it in large lots, and the manufacturer's suggested retail is $40 per box of 20rds. I will be buying some and I can't wait to see what "genuine silver alloy bullets" entails. I'm thinking anything from truncated lead bullets with silver paint, to Winchester Silvertips with an aluminum tip in them or some such thing. Can't wait!