I got this box empty. What is supposed to be inside? How does it look?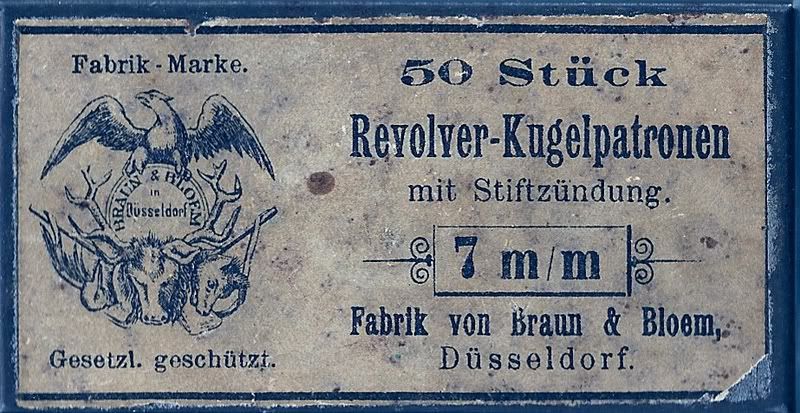 Great box! Believe this was for 7mm Pinfire cartridges which were used in the mid to late 1800's. Aside from the all the revolvers made from many countries, there were some very cool weapons designed for this caliber such as a knuckleduster / knife with a 7mm pinfire revolver built-in,
and also elaborate swords with built-in 7mm pinfire revolvers in the hilt.

Thanks, I found a lot of loose pistol pin-fire ammo with the raised headstamp "BB 7" in the pile I got at the auction after I made this post.