I am looking for 1 (or preferably 2) examples of the Phoenix Cartridge co .32 long rimfire multiball. It's the same style as the others they did in .44 Russian, and .38 long rimfire with the green paper hull holding lead balls. There is a pic below showing the example that was in Engel's auction #10 from 2010, items #545 & #546: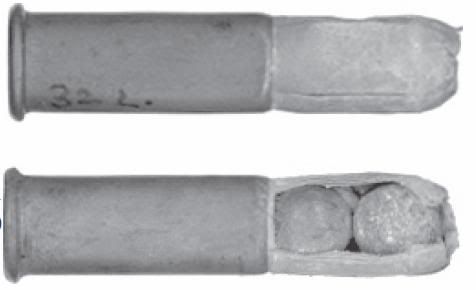 I would be interested in any other rare early multiball loads in a pistol caliber like those, such as the .44 Howard.
This is to complete a set that I will have on my table display at SLICS. If anyone going to the show wants to just lend one, that would be great too!