I found these two rounds today. The sabot design is very interesting.
Does any one have photo's of the sabot alone or one of the cartridges sectioned ?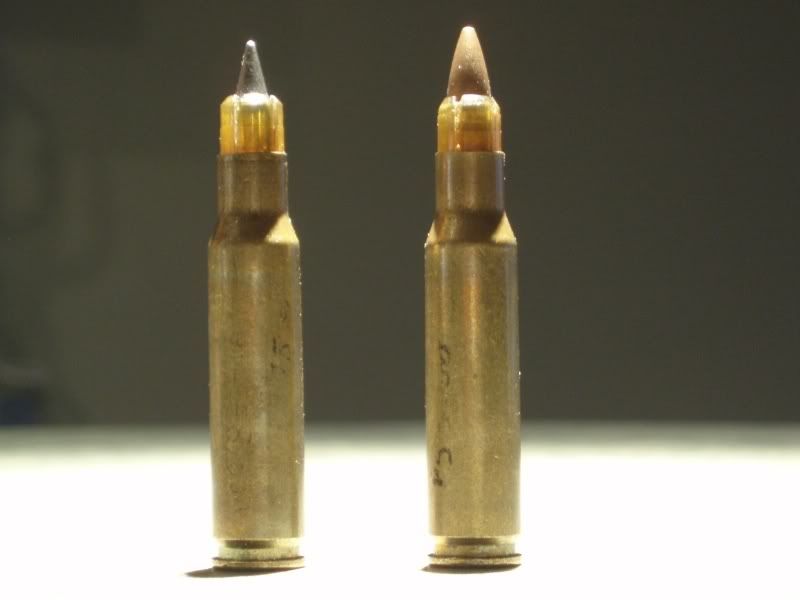 S L A P on left - Tracer on right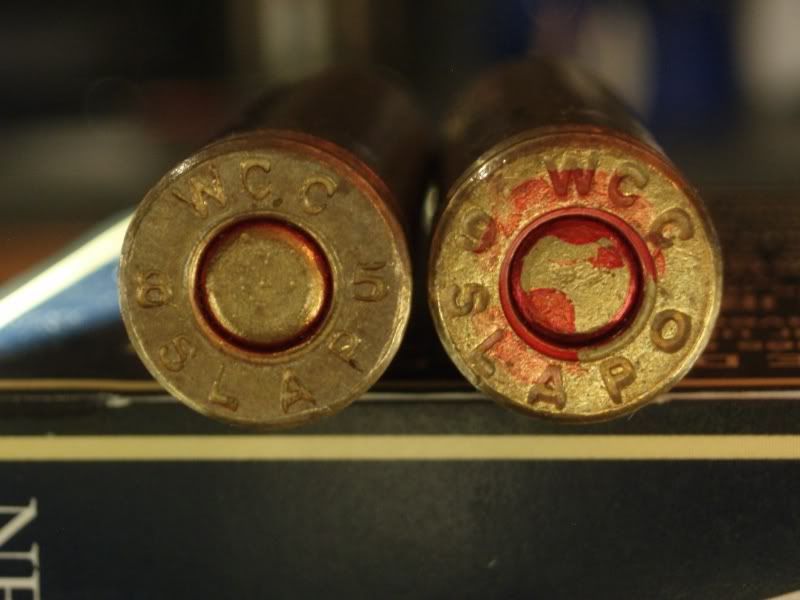 The head stamp is WCC at 12 o'clock , S L A P at six and the two digit date split at 9 and 3.
Better photo's soon . The camera was set on " thru glass " in an effort to see the projectiles inside the sabots.
Glenn