Could someone please let me know the approx. years they were in production?
2nd question-
Here's a .25-20 Hi Velocity box. I'm thinking that it might date between 1930 and the mid-late 1940's when the Hi Velocity variation was discontinued.
Do you think that date range would be correct?
THis particular box has a date code of A3KA9. Only the top of the first figure is visible. It appears to be an A but could be a 1 or an L or I.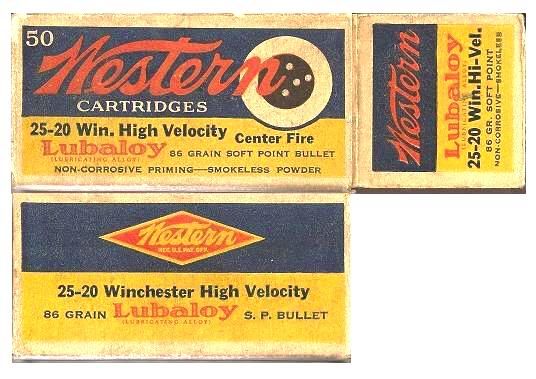 Thank you,
John