Added this to my modest "collection" today, but I am a little confused…
Case lenght is 110 mm.
Case diameter at head (rim) 24,8 mm, below shoulder 24,2 mm.
Bullet diameter is 19,4 mm (body) 20,75 mm (driving band) 19,6 mm (forward copper band).
Cartridge length 187 mm.
Bullet stamped with Bofors logo (B with a horisontal arrow through it) and 46, under that a script N or V.
The open tipped brass inert Fuze unscrews and has a small locking screw in its side, projectile is hollow and has an open bottom, with a narrow flange.
~7,8 mm Berdan primer pocket.
It might be swedish, but the 20 mm autocannon M/40S we had back in the forties shot rimmed ammo.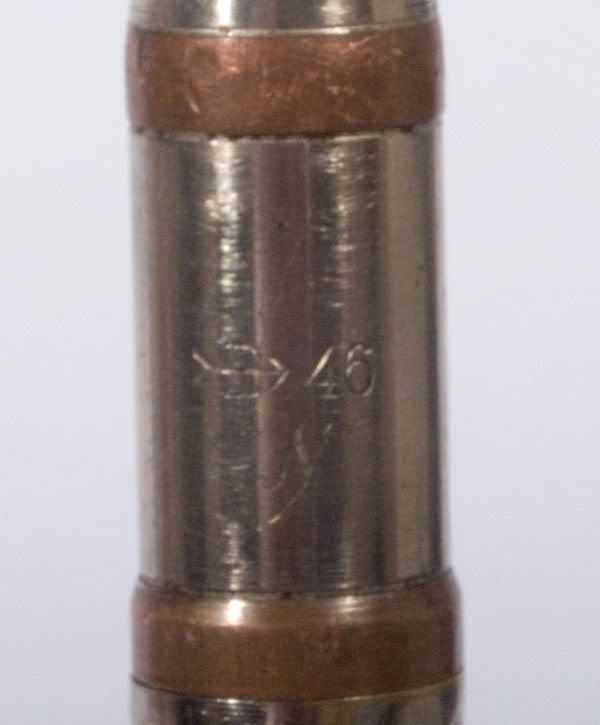 Soren