I have recently acquired several cartridges from a single source here in Utah but have been unable to positively identify them. I don't have a set of calipers so I have used side by side comparisons in the photos.
This is my first photo post so here goes.
Unknown1 appears to be close to a .25 acp (seems a hair larger) but has no headstamp. Only a U on the primer. Bullet appears to be lead.
It is shown compared to a USCCo .25 ACP with jacketed bullet.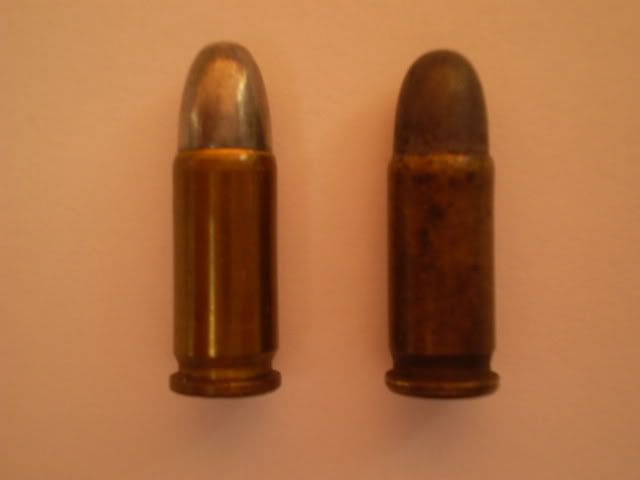 The next photo shows the headstamps.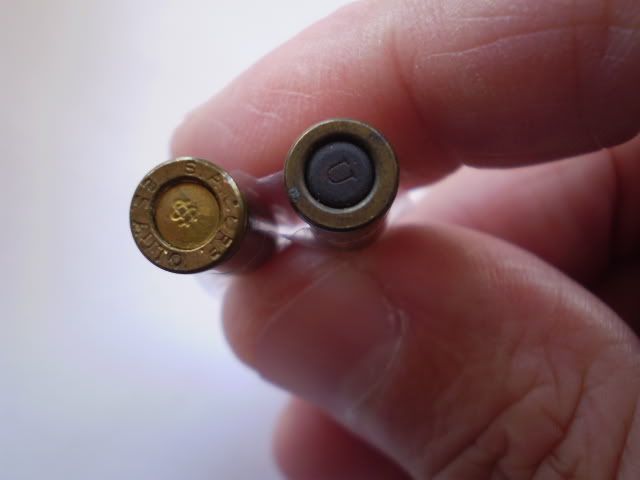 Unknown2 is bigger than the .25acp but slightly smaller than the .32acp. It also has no headstamp, only a U on the primer and a jacketed bullet.
The next photo shows it compared between the USCCo .25acp and a WRACo .32acp.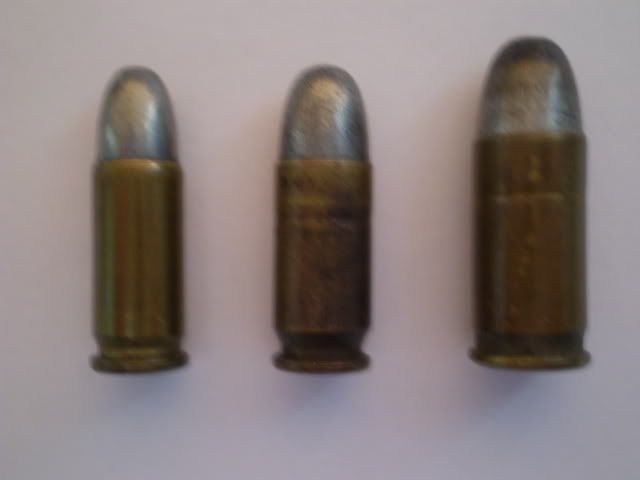 The following photo shows the headstamp comparison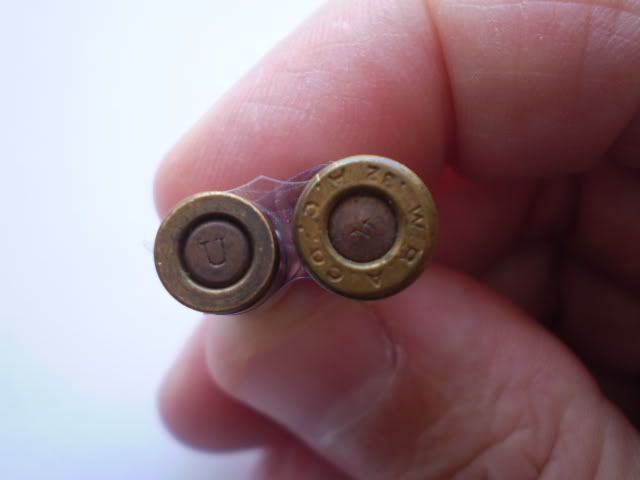 This next photo shows a .32 ACP I have not seen before. The Headstamp is U.M.C .32 A.C.P with a U on the primer. No visible cannelure on the case and a jacketed bullet.
See headstamp photo: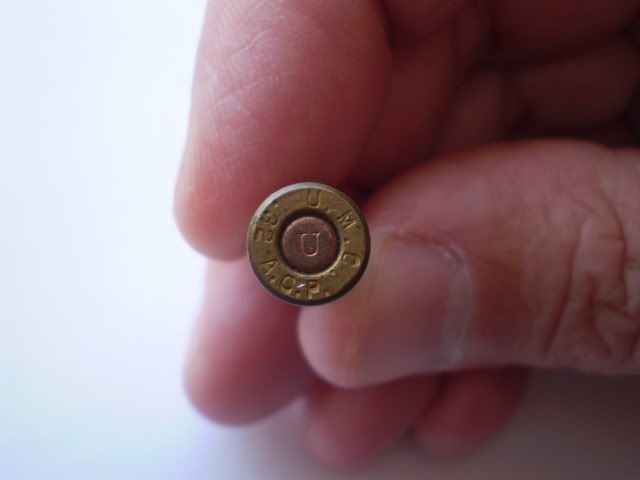 This cartridge is also at extreme left in the next photo:
From Left: UMC .32acp, USCCo .25acp, U unknown1, U Unknown2, WRACo .32acp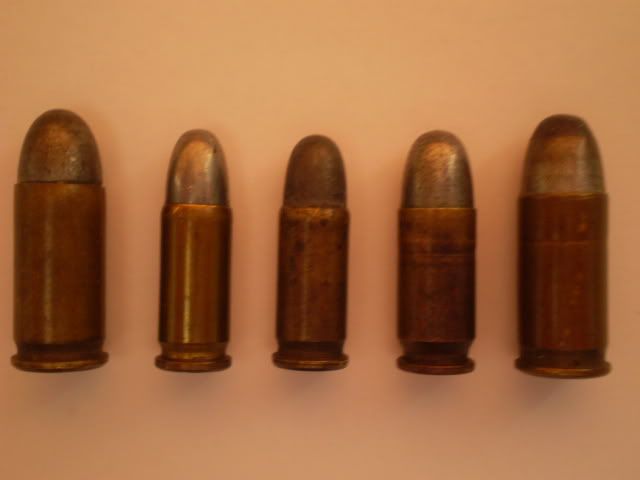 Any ideas what I have here?
Pat S.
Utah Cartridge Collector