Not sure what this is? Cartridge is brass cased and unfinished as no headstamp or flash hole. It is shown in the photo below between a .41 LDA and a .41 Magnum.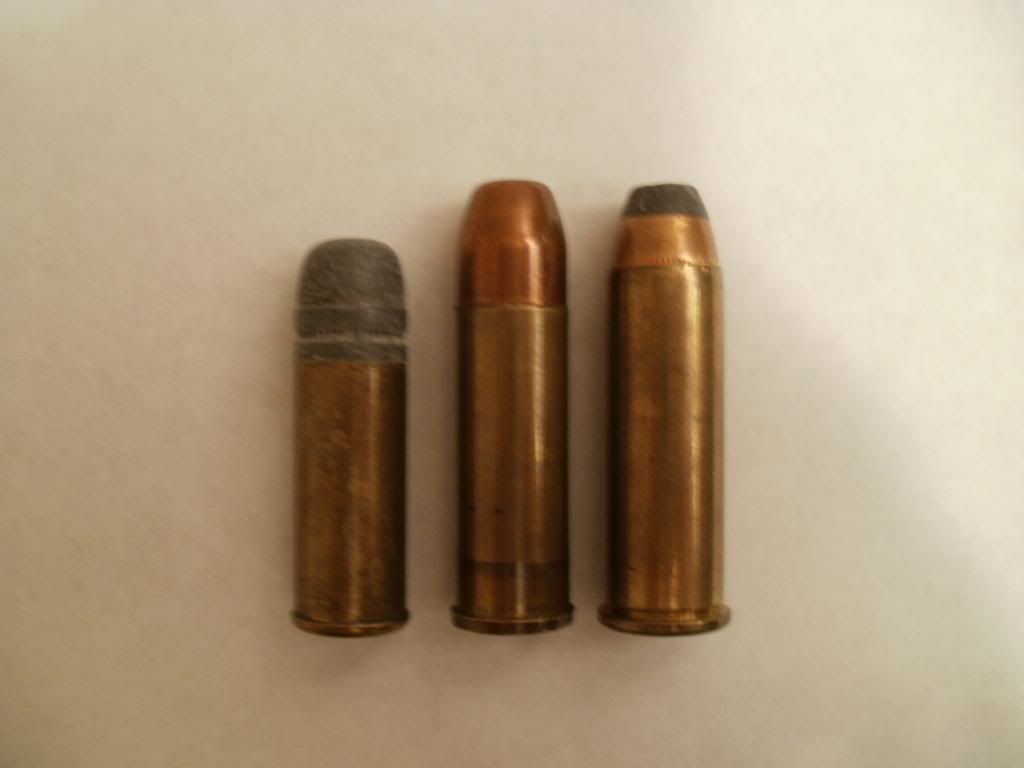 The cartridge has a copper jacket, non-magnetic bullet.
Case Dimensions:
Case length 1.12"
Rim dia .447"
Head dia .410"
Mouth dia .407"
Rim thickness .056"
A couple other photos (sorry for poor quality):
Base of cartridge
Cartridge by itself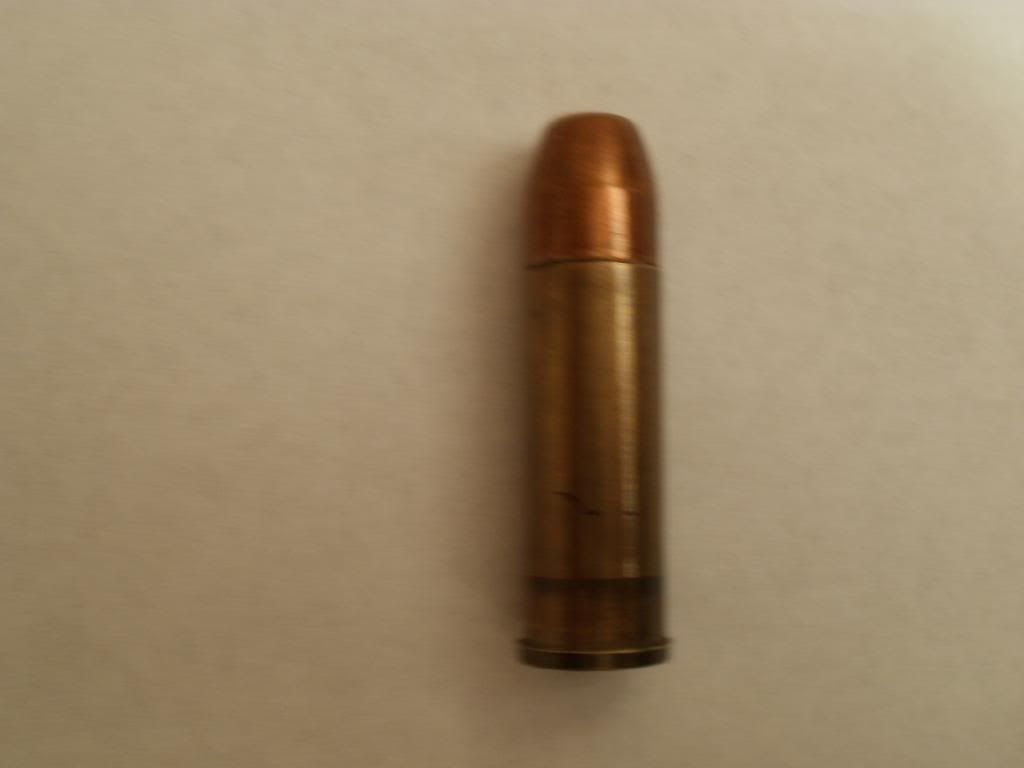 Any help would be appreciated.
Thanks