I need some help with this .30M1 can
I like to know what it is…
gyrojet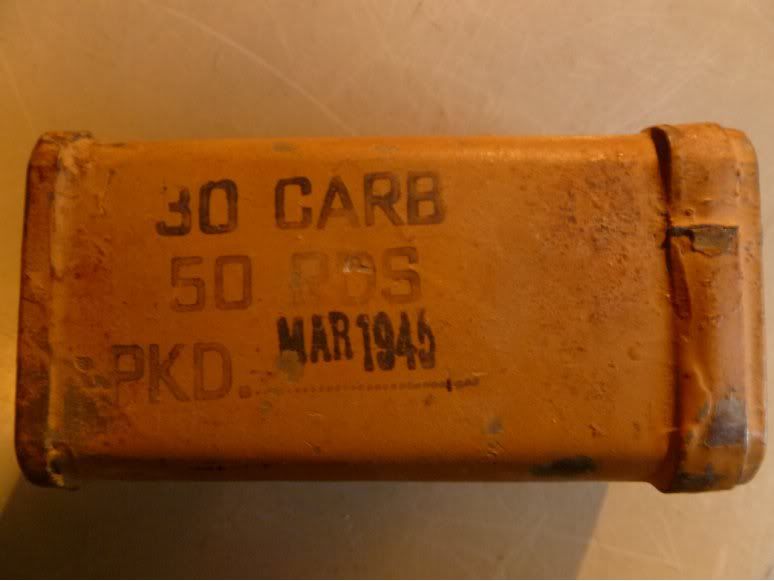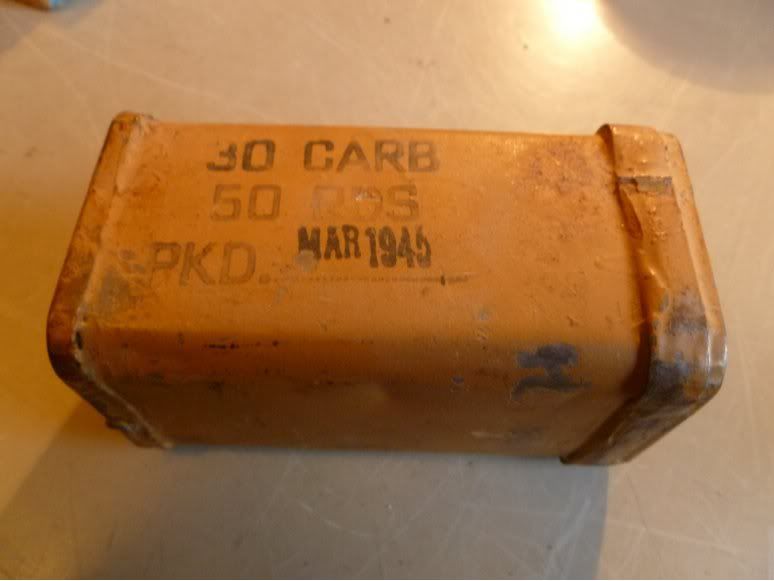 Looks like an individual "tropical" or "survival" canister of .30 Carbine ammo for Airdrops or Onboard Aircraft Kit during Pacific Campaign.
The orange-mustard colour paint makes me think Survival equipment on large aircraft.
The Use of "sealed spamcans" of US ammo ( various sizes) began in late WW II in the Pacific, and was continued till well after the Vietnam War, for tropical use.
Regards,
Doc AV
AV Ballistics.
Thanks Doc
regards
Gyrojet