All,
Got this cartridge in a trade recently. It has a standard 6.5 carcano steel case but a long strange reduced diameter bullet. Bullet takes a magnet from tip to case mouth. Slight knurl on bullet forward of case mouth.
The bullet diameter forward of the case mouth is 5.90 mm. Overall length is 82.88 mm. Weight of mystery cartridge is 340 gn (weight of the steel case ball round is 336 gn). It does not appear to be home made. Any ideas?
See pics below:
Pic 1 below shows comparison of mystery round to normal 6.5 carcano with steel case.
Pic2 shows a close up of the bullets. Note the reduced diameter of the mystery bullet forward of the case mouth. The knurl is barely visible above the case mouth.
Pic3 shows a closer view of the case mouth and the knurl.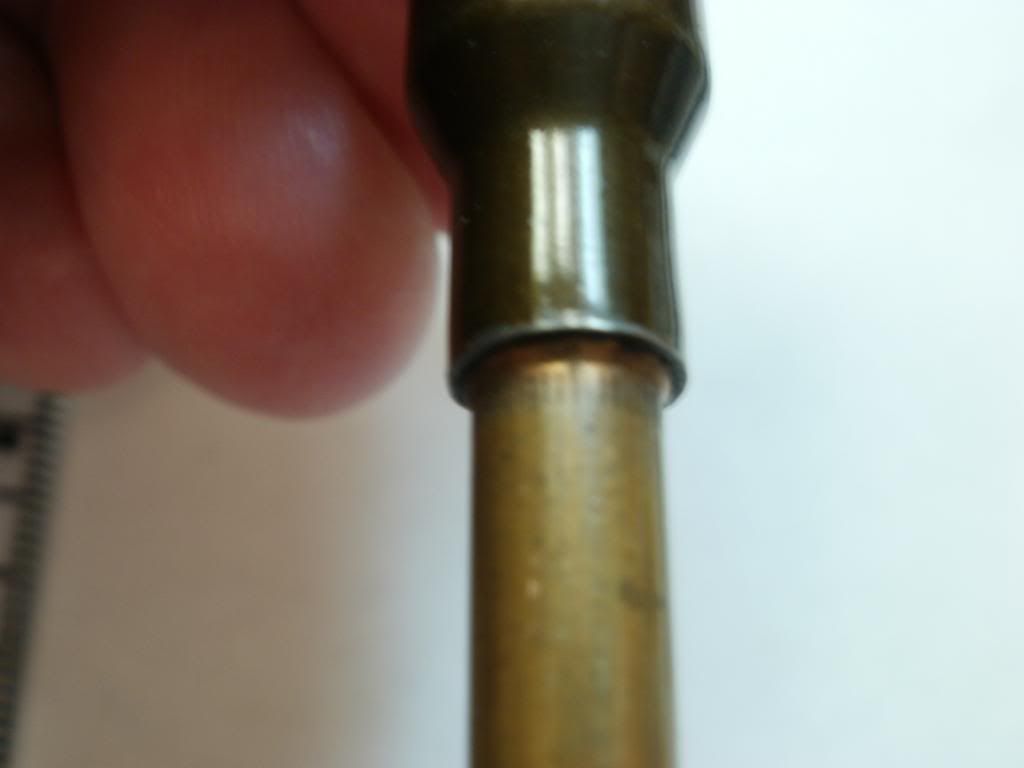 Pic4 shows the base. Mystery is on the left with a blue primer seal.
Thanks for the help.