I'm uncertain what this missile is, or is supposed to be, because there are no markings on it.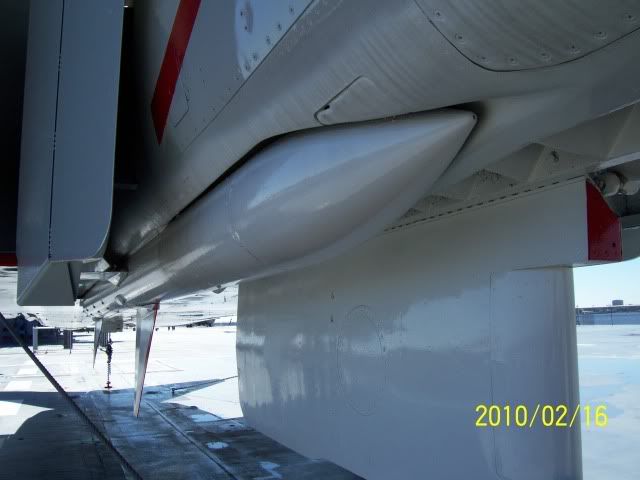 From the wing configuration in this picture, I assume it is an early Sparrow version but would it be fired from this position? It looks as if the fins would be torn off if it launched from this mounting. It wasn't dropped and then fired, was it?

This is the launch platform in question, an F-4 Navy version.