hi, i found this 6" deep in an open field in Franklinton North Carolina.
Any ideas on what the engraving might mean? On one side it says AEF. The other side it might say MJM. My guess is this is a souvenir that a soldier had engraved because this particular round took out the enemy. His initials might be MJM and the AEF stands for his military regiment?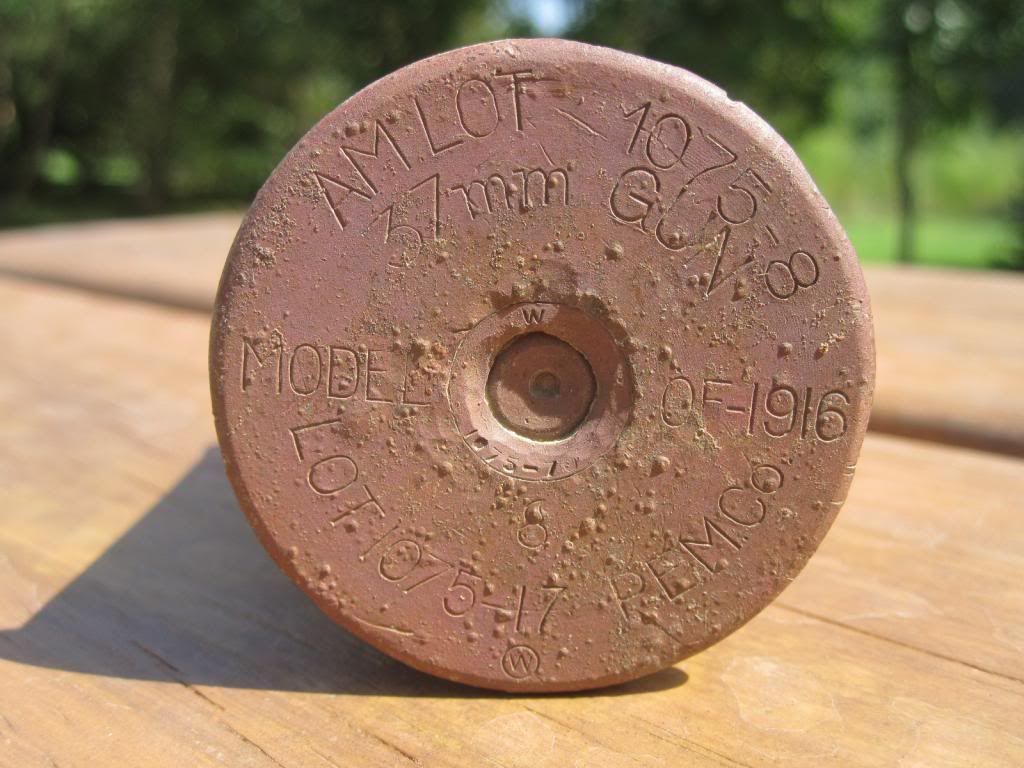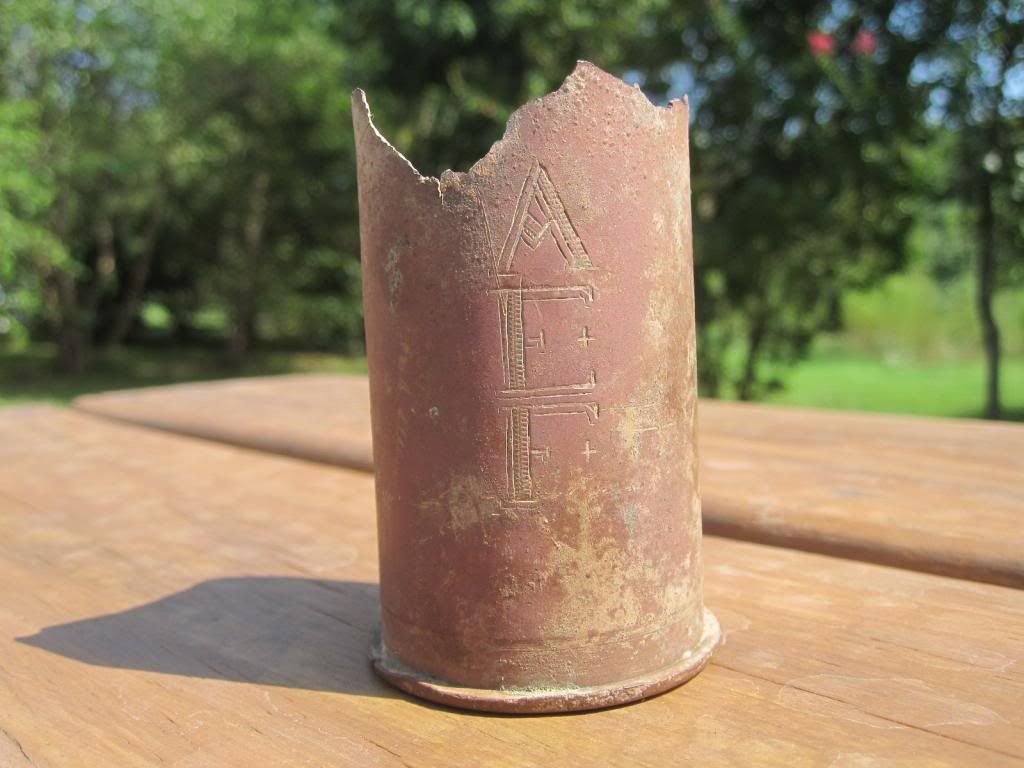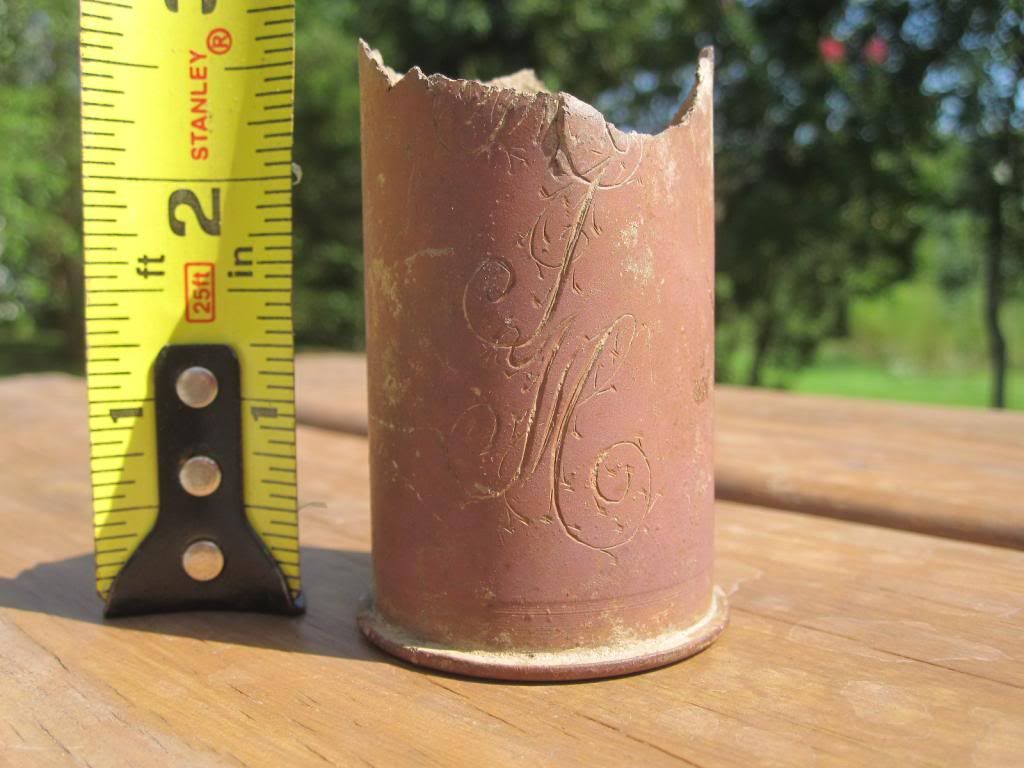 this is some info about the gun that used the round:
The M1916 37mm gun was developed by the French and used primarily by French and American forces in WWI for destroying machine gun emplacements.

does anyone know more info on this item? Like if the markings on the end tell a date of manufacture?
is it worth $? Thanks