Hi all,
I have 2 XM144 Flechette cartridges in my collection I cannot identify.
I tried to find the information in the SPIW book (SPIW the deadliest weapon that never was) but I couldn't find it.
Is the cartridge with the red cap a tracer flechette? and what is the other round? is it also a flechette or a ball round with the bullet shaped as the cap of a flechette round?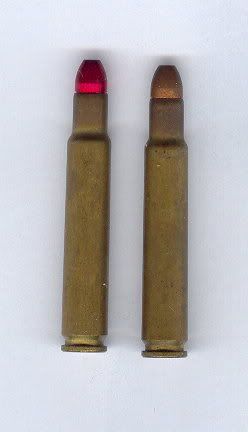 Who can tell the hole story? what types XM144 flechettes do exist? and what about XM110 and XM645? first generation and second generation? Can anyone give me an overview?
thanks in advance…
Joost